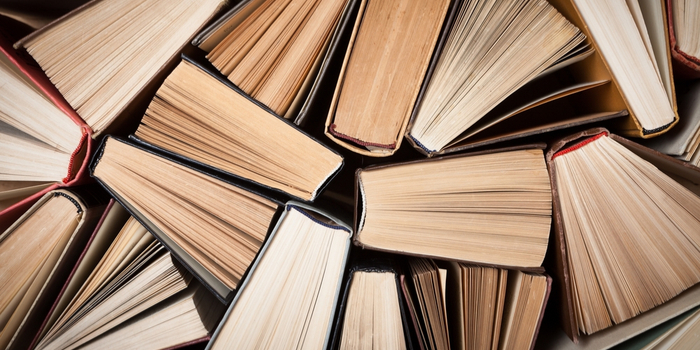 Best Books for GPAT - Success in any exam is highly influenced by the choices of books you make and the effort you put in for the preparation. To that note, there is no denying the fact that best books for GPAT are the tried and tested source to gather in-depth knowledge if you are preparing for the entrance exam. As there is a multitude of books available for GPAT in the market, one has to be mindful of choosing the best GPAT books to glean a lot of valuable information in the minimum possible time. Always remember that focusing on the key information from the best books for GPAT in the beginning will prevent you from mistakes that may hurt your score. The key to ace the exam is to go through the best books for GPAT thoroughly while solving the previous year question papers. As following the right books make a huge difference, given below are some of the best books for GPAT you should buy to prepare in the effective manner.
Admissions Open Now
Manipal Academy of Higher Education
Admissions 2019 OPEN | MAHE #1 Private university in India QS world Ranking
LATEST - Candidates can download GPAT 2019 Admit Card from January 7!
GPAT is a national level entrance test, which will be held on January 28, 2019. Earlier it was conducted by
The process of GPAT application form 2019 has begun on November 1 and will be open till November 30, 2018. Earlier the exam was conducted by AICTE but from 2019 onwards NTA has taken over the responsibility of conducting the postgraduate level pharmacy entrance exam. Since there is a few months left for the GPAT 2019 exam, students should be on their toes to prepare for the same. Making strategies and the study plan also involves following the best books for GPAT. To that note, we are compiling all the best GPAT books to ease your preparation.
GPAT 2019 Recommended Books for Preparation 
The syllabus for GPAT exam is laid down by National Testing Agency. Aspirants have to study topics from the GPAT syllabus. Students are advised to prepare for the exam effectively from the beginning as GPAT is a highly competitive test. Going through the good reference books for GPAT enables you to have complete understanding of the concepts as it gives you complete analysis and makes the content easier to understand. Here are some of the insightful or best books for GPAT that you must read to prepare for the exam.
Best Books for GPAT 
1. The Pearson Guide to GPAT and Other Entrance Examination in Pharmacy
Publisher-Pearson Education
Author- Akaberi Shah Baser
Price-Rs. 655
This is one of the best GPAT books that will give you insight into the basics. Based on the latest curriculum, this book is the division of the six sections, which will lead you to obtain unsurpassable score in the exam. When you go through the book, you will notice that information given in this book is quite easy to comprehend. It will give you a walk-through of the every topic enabling you to retain everything in your mind with ease. The combination of model questions for practice is the additional advantage that students get from this book.
2. GPAT Cracker (2017)
Publisher-Piyush Book Publications
Author- Dr. Sanjar Alam and others 
Price-Rs. 1200
Known as one of the best books for GPAT, the author did mazing job to explain the fundamentals of the subject. It mentions the theory in a brief and simple way and also covers previous years' question papers that students can practice to obtain high marks.
3. GPAT: A Companion
Publisher-Career Publications
Author- Nazma N. Inamdar
Price-Rs. 1055
As the name suggests, this book can be a great company for aspirants who are preparing for GPAT exam and crack the exam without much stress. Popular as one of the best GPAT books, it includes the solved question and answers for students to practice so that they achieve the marks of their dream.
4. Compete Pharma (A Guide For Preparation Of GPAT/NIPER/BITS/CEEB/CET And Other Pharma Competitive Exams)
Publisher-Altbs Publishers
Author- Tarun Kumar Das
Price-Rs. 439
A complete guide for candidates who are appearing for GPAT, this book comes under the list of best books for GPAT. Covers all the topics and syllabus, the book also incorporates solutions and answers in the descriptive language that clear the doubts of candidates. 
5. Synopsis for GPAT
Publisher- Dhawan Book Publication
Author- Dr. Surendra H. Bodakhe,Dr. Sanjay Gupta ,Prof. Vijay juyal Dr. Munish Ahuja
Price-Rs. 1270
This is a must-read if you are looking for GPAT best books as it covers introduction and topic-wise detailed information. Reading this book helps aspirants score well in the exam. The contents are written in simple language to understand the reader. Students preparing from this book become fully familiar to the type of questions asked in the exam.
GPAT Best Books Subject-wise 
We have listed here the best books for GPAT subject-wise so that  readers so that readers don't have to spend much time in researching and finding the GPAT best books subject-wise. This information will definitely help the candidates to do the best preparation for the exam.
Best Books for GPAT (Subject-wise)
| | | |
| --- | --- | --- |
| Subject  | Name of the Book  | Author  |
| GPAT best books for Biochemistry | | By Lehninger or By Satyanarayan |
| GPAT best books for Basics of Pharmaceutical Sciences | Health Education & Community Pharmacy: For First Year Diploma | |
| GPAT best books for Organic Chemistry | Advance Organic Chemistry: Reaction, Mechanism & Structure | |
| GPAT best books for Physical Chemistry | | |
| GPAT best books for Pharmaceutics | Pharmaceutics: The Science of Dosage Form Design | |
| GPAT best books for Pharmaceutical Analysis | Instrumental methods of Chemical Analysis | |
| GPAT best books for Microbiology | | |
| GPAT best books for Pharmacognosy | Text Book of Pharmacognosy | |
Some Tips on how  to Prepare for GPAT 2019
 Getting nervous is a common phenomenon among students when it comes to appearing for  an entrance exam, such as  GPAT. They, however, can overcome the anxiety if they skillfully deal with the preparation part.
1. make notes of all the important points while going through each chapter, so that they come in handy while revision time in the last phase of GPAT preparation.
2. A lot of questions are asked from medicines and drugs, so students should try to gain maximum knowledge for the same.
3. When preparation done in a smart way from GPAT best books, it becomes easy to remember the topics. You can make charts, graphs and tables in sticky notes and paste them in front of your study table. When you see them frequently, it is easier to retain information.
4. Solve GPAT question papers of previous years and you will get idea about the questions that are frequently asked over the years. Also, practicing question not only help you familiarizing with the exam pattern, but it also boosts your confidence to take the exam. The more you practice, the more questions you can solve in the minimum possible time.