GPAT 2014 Preparation- The Expert Speak
In this special interview with Careers360 on GPAT Preparation Tips, Sanjar Alam, Assistant Professor, KIET School of Pharmacy, shares preparation strategy, lists important topics and recommends books for GPAT preparation.  

"Predict your GPAT 2014 rank with GPAT Rank Predictor"

LATEST - Candidates can check GPAT Result from February 14 onwards. GPAT was conducted on January 21, 2018.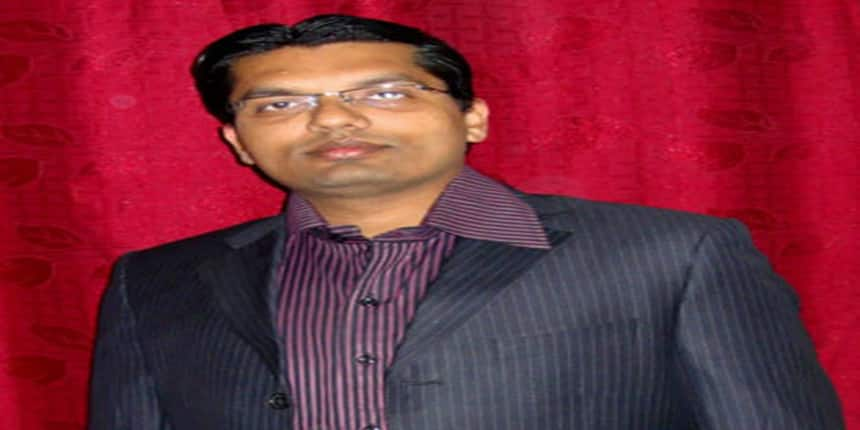 Q. What should be the preparation strategy and focus area of the GPAT aspirants now that only three months are left for the exam?
A. GPAT is an entrance exam conducted by AICTE for Pharmacy students seeking admission in M. Pharm courses in various top notch institutes like NIPER, DIPSAR, BHU, JAMIA HAMDARD, PUNJAB UNIVERSITY, SAGAR UNIVERSITY, UICT MUMBAI, JADAVPUR , M.S.U BARODA, PUNJABI UNIVERSITY, MDU ROHTAK, GJU HISAR, DIBRUGARH UNIVERSITY and many more.


This year GPAT exam will be conducted in the month of February (25-27). Most students thought that the exam would be conducted in the month of May and so they have not focussed much on their preparation. For these students, very little time is left as GPAT is now only 3 months away.
AT this point of time, GPAT aspirants should focus on the five main papers namely Pharmaceutics, Pharmacology, Pharmacognosy, Pharm Analysis and Pharmaceutical chemistry with special emphasis on organic chemistry. Few questions are being asked from Jurisprudence, Microbiology and Biochemistry.
Q. List subject wise important topics in GPAT 2014
Subject

Important Topics

Pharmaceutics

Tablet, Capsules, Microencapsulation, Aerosol, Ophthalmic, Parenteral, Cosmetology, NDDS, Biopharmaceutics and Pharmacokinetics, Micromeritics, Surface and Interfacial Phenomena, Dispersions, Rheology, Kinetics and Drug Stability

Pharmacology

Drugs for Chemotherapy, Anti cancer, CVS, CNS, ANS and Blood Products

Pharmanalysis

UV-Visible, NMR, IR, Mass Spectroscopy, Chromatography, Polarography, Flame Photometer, Conductometry, Polarimetry, Amperometry, Potentiometry

Pharmacognosy

Drugs from glycosides, alkaloids, volatile oils, resins, tannins, carbohydrates and tissue culture

Pharmaceutical Chemistry

Go through the nomenclature and chemical moiety of the medicinal drugs with special emphasis on organic and physical chemistry

Each year five numerical question are being asked in GPAT. So student should practice the numerical questions from Pharmacokinetics, Alligation Method, Posology, Proof Spirit, Kinetics, Micromeritics, Rheology, Surface Tension and Analysis (NMR, UV-Visible and IR).
Q. Books that you would recommend for preparation of GPAT 2014.
A. Following are the books that I will suggest now that very little time is left.
Pharmaceutics: The Theory and Practice of Industrial Pharmacy by Liebermann and Lachman.
Physical Pharmacy: Martin
Unit Operation: Pharmaceutical engineering by Subramanyam
Pharmacology: K.D Tripathi, Rang and Dale, Katzung and Trevor multiple choice.
Pharm-Analysis: Spectroscopy and Titration from Chatwal, Chromatography from Remington
Pharmacognosy: Kokate, Trease and Evans
Medicinal Chemistry: Harkishan Singh & V K Kapoor
Organic chemistry: Morrison and Boyd.
Biochemistry: Satyanarayan
For quick revision and model papers the students can consult GPAT Cracker.
Q. With GPAT going online from last two years, what difference has it made in the overall GPAT 2014 preparation strategy or in any other way?
A. Generally students are comfortable with the pen & pencil mode of exam as they are more adapted with this format. But online exam does not make marked differences. The preparation strategy should be the same.
GPAT offline exams had lengthy questions. But in the case of online exams, which are being conducted for the past couple of years, the questions are not as lengthy as in the GPAT offline exam. So students have a benefit here. In order to acclimatize with the online test pattern, aspirants shall enroll for online mock tests.
Q. So far how has been the difficulty level of GPAT in the last three years? What level of difficulty is expected in GPAT 2014?
A. For the past three years, there is not much difference in the questions asked in GPAT exam from the main papers as per GPAT Syllabus.
The only new thing they have added is that they are asking more than 20 questions from organic and physical chemistry. I mention this because the students do not pay much attention to these subjects as they have studied them in their 12th standard.
Therefore, I advice students to concentrate more on organic chemistry from Morrison and Boyd as per GPAT syllabus, apart from preparing thoroughly for the five main papers as stated earlier.
Q. Which are the major pharmacy exams that you would advise students to take?
A. Based on the rank in GPAT, the students will get the admission in different branches of M. Pharm via through counselling in BHU, UICT MUMBAI, DIPSAR, PUNJAB UNIVERSITY. For seeking admissions in other top universities students have to appear for the entrance exams of the following universities:
1. NIPER 
2. Sagar University
3. Jamia Hamdard
4. Manipal (GPAT qualification not needed)
5. Narsee Monjee (GPAT qualification not needed)
6. BITS Pilani (GPAT qualification not needed)
Q. Inspiring thoughts for our GPAT aspirants.
A. Work hard and most importantly complete your syllabus on time and build your concept. Concentrate more on the main papers and keep time for revision. Always try to practice questions after you've studied a particular topic. There is no shortcut to success.
For any doubts and queries related to the exam pattern, preparation and other related queries, students can call the GPAT 2014 Exam Helpline at 011-40360360.


Note: We will keep you updated about the GPAT Exam Date 2014. Keep visiting this page for more information on GPAT 2014 Important Dates.

Questions related to GPAT
Showing 224 out of 224 Questions