GPAT Preparation Tips 2023 - The National Testing Agency (NTA) responsible for conducting the Graduate Pharmacy Aptitude Test (GPAT). GPAT preparation is one of the most common questions graduates ask. Candidates can utilise the tips in this article to prepare for GPAT 2023 to succeed.

GPAT 2023 will be used to determine admissions to 39,670 seats in more than 782 participating institutes offering Masters in Pharmacy (M.Pharm). It is essential to know that to get into various M.Pharma or equivalent programs across the country, GPAT is one of the most prestigious exams.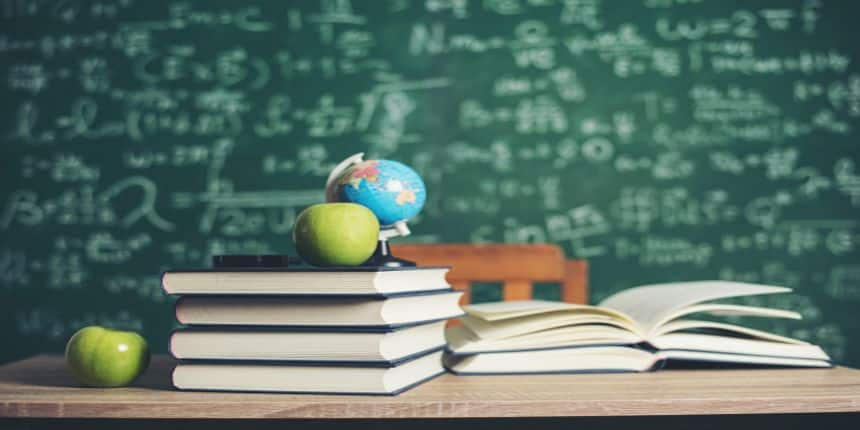 GPAT Preparation Tips 2023 - Best Books, Time Table, Strategy
As a consequence of its prominence, it is essential to prepare for the GPAT 2023 exam in a manner that ensures success. GPAT preparation tips 2023 are indispensable for aspirants who wish to ace the exam.
Understand the GPAT exam pattern 2023
A clear understanding of the GPAT 2023 pattern is crucial for aspirants. NTA, which conducts the exam, is responsible for establishing the exam pattern for GPAT. Understanding the GPAT exam pattern helps candidates prepare for the test according to a schedule.
GPAT paper pattern
Particulars

Details

Exam mode

Online mode

Frequency

Once a year

Exam Duration

3 hours (9:00 AM to 12:00 PM or 3:00 PM to 6:00 PM)

Type of questions

Multiple-choice questions

Total number of questions

125

Maximum marks

500

Marking scheme

4 marks will be awarded for every correct response




1 mark will be deducted for every wrong response




No marks for no response
GPAT 2023 syllabus and preparation tips
A person preparing for GPAT should be familiar with the syllabus as part of their preparation. The syllabus outlines the preparation guidelines for GPAT 2023. Aspirants can smoothly prepare for the GPAT exam once they know what to prepare for. Below is the GPAT syllabus, which you can use to learn what topics the exam will cover.
List of topics for GPAT 2023
Pharmacology

Physical Pharmacy

Pharmaceutical Jurisprudence

Pharmaceutical Management

Pharmaceutics

Pharmaceutical Engineering

Biopharmaceutics and Pharmacokinetics

Biotechnology

Pathophysiology

Physical Chemistry

Biochemistry

Organic Chemistry

Dispensing and Hospital Pharmacy

Microbiology

Pharmacognosy

Human Anatomy and Physiology

Pharmaceutical Analysis

Clinical Pharmacy and Therapeutics

Pharmaceutical Chemistry
Note: It should be noted that topics such as NMR spectroscopy, mass spectrometry, IR, and UV have been frequently covered in previous years' question papers. While preparing for the GPAT 2023 exam, candidates should pay closer attention to these topics.
GPAT 2023 preparation tip: Make a timetable
In the absence of a proper timetable, preparation may not yield the best results. A proper timetable should be set after aspirants know the exam pattern and syllabus for GPAT 2023.
As part of the GPAT preparation, candidates should set themselves a schedule. This will enable them to complete the syllabus two months before the exam. In this way, aspirants have a chance to revise the topics for GPAT 2023 in a sufficient amount of time. Furthermore, candidates must adhere strictly to the timetable throughout GPAT 2023 preparation.
Tips for preparing for the GPAT 2023- Use the best books to prepare
As the market abounds with reference books for GPAT 2023, choosing the right one becomes increasingly difficult. Candidates can read the following tried and tested options of best books by students to enhance their preparation for the GPAT 2023.
GPAT Preparation Books
| | | |
| --- | --- | --- |
| Book Name | Publisher | Author |
| The Pearson Guide to GPAT and Other Entrance Examination in Pharmacy | Pearson Education | Akaberi Shah Baser |
| Compete Pharma (A Guide For Preparation Of GPAT/NIPER/BITS/CEEB/CET And Other Pharma Competitive Exams) | AITBS Publishers | Tarun Kumar Das |
| Synopsis for GPAT | Dhawan Book Publication | Dr. Surendra H. Bodakhe, Dr. Sanjay Gupta, Prof. Vijay Juyal, Dr. Munish Ahuja |
| GPAT: A Companion | Career Publications | Nazma N. Inamdar |
| GPAT Cracker (2017) | Piyush Book Publications | Dr. Sanjar Alam and others |
Preparation tips for GPAT 2023 - Focus more on the basics.
To prepare for GPAT 2023, candidates should focus on understanding the basics. Performing well on an exam requires a clear understanding of the basics before moving on to more complicated topics.
GPAT 2023 basics are essential for candidates to master since a strong foundation boosts scores. Everything that piles up on the GPAT will inevitably crumble if the foundation is not strong enough.
GPAT 2023 preparation tips- Make notes
In order to prepare for the GPAT, students are encouraged to make notes on their own. Having these notes and preparing for GPAT 2023 with them proves very beneficial. Aspirants can use their GPAT preparation notes as a way to learn creatively.
GPAT aspirants are advised to avoid making their notes bookish since the more simple the notes, the easier it is for them to learn. According to class lectures and books, candidates may prepare notes for GPAT 2023.
A candidate can jot down key terms and formulas if required. GPAT 2023 notes should only be prepared after completing the chapter thoroughly as it makes the process more efficient. The notes should be portable so students can carry them anywhere, anytime, and memorize them.
GPAT 2023 preparation tips- Practice more
Candidates should practice more and more questions after preparing for the GPAT 2023 exam. Various topics are commonly assessed using numerical methods, such as the allegation method, freezing point depression, dose based on body weight and age, and biopharmaceutics.
It is highly recommended that candidates devote some time each day to practicing numerical questions. Formulas should also be remembered by heart. Aspirants need to practice the GPAT previous year questions to know the level of the questions they will encounter on the test.
GPAT 2023 preparation Tips - Never forget to study the previous year's questions
Use the table below to test your level of preparation for GPAT 2023 using the previous year's question papers.
| | |
| --- | --- |
| GPAT Question Papers | Download Links |
| GPAT Question Paper 2021 | |
| GPAT Question Paper 2020 | |
| GPAT Question Paper 2012 | |
| GPAT Question Paper 2011 | |
| GPAT Question Paper 2010 | |
| GPAT Question Paper 2009 | |
| GPAT Question Paper 2008 | |
GPAT 2023 preparation tips- Here are some important topics to keep in mind
Aspiring pharmacists who start their GPAT 2023 preparation too late. While preparing for the GPAT, they should focus on the following topics.
Pharmacology

Pharmaceutics

Pharm Analysis

Pharmacognosy

Pharmaceutical
Also read:
GPAT 2023 Admission Guide
Know complete details on the GPAT 2023 exam such as process, cutoff, participating institutes and more.
Download Now