Best books for GPAT 2023 - The GPAT 2023 best books are essential for pharmacy graduates looking to secure a seat in some of the best pharmacy colleges in India. To formulate strategies and design a study plan, students must check out the best books for GPAT 2023.

The GPAT exam is highly competitive, so securing a good GPAT result requires an effective strategy and a well-planned study plan using the best GPAT books. In order to prepare for the M.Pharm entrance exam, aspirants need to read the best GPAT 2023 books to gather detailed knowledge.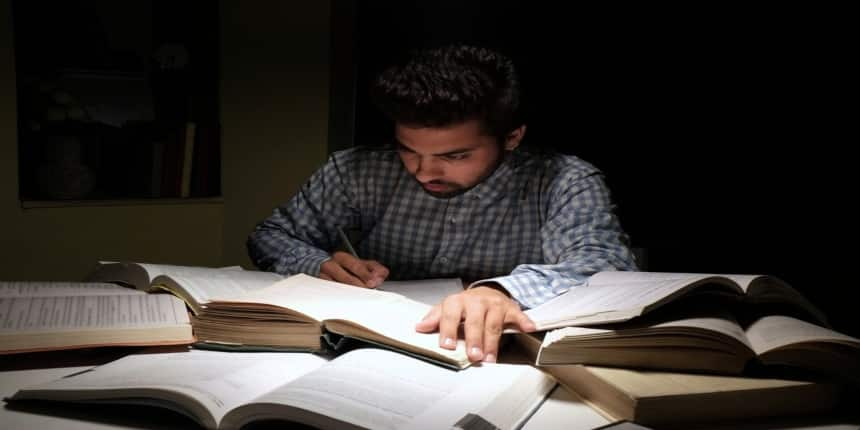 Best books for GPAT 2023 - Book Name and Author Details
A candidate can use the GPAT 2023 books to gain more insight into the exam and improve their clarity. When aspirants search for GPAT books, they will find that the market has many of them. The choice of the best books for GPAT 2023 will significantly impact the score, so candidates should be cautious when selecting them.
To eliminate confusion regarding book selection for GPAT 2023, we provide the list of the best GPAT 2023 books. Students should prepare hard for the GPAT exam since it is a necessary test for admission to the Master's in Pharmacy (M.Pharm) program. In addition to reading the best books about GPAT thoroughly, candidates can also solve previous year's GPAT question papers to prepare for the exam. The following article lists the best books for GPAT 2023 candidates.
Book recommendations for GPAT 2023
The NTA releases the syllabus of GPAT for M.Pharm aspirants. The syllabus specified by the authorities should be followed by candidates seeking admission through GPAT 2023.
GPAT 2023 reference books enable aspirants to understand concepts completely since they provide a comprehensive analysis and facilitate an easy understanding of the topics. While preparing for the exam, aspirants should read these insightful or best books for GPAT.
Best books for GPAT 2023
The GPAT 2023 books listed below and their prices and publishers are recommended reading for candidates.
Book - The Pearson Guide to GPAT and Other Entrance Examination in Pharmacy
Publisher - Pearson Education
Author- Akaberi Shah Baser
Description: The book provides a great introduction to the basics of the GPAT. According to the current curriculum, this book divides the six sections, enabling them to obtain a high score in the exam. Upon going through the book, aspirants will discover its information is relatively easy to understand. Each topic will be walked through step-by-step, allowing them to retain everything easily. A vital advantage of this book is the combination of model questions for practice.
Book - GPAT Cracker
Publisher - Piyush Book Publications
Author- Dr. Sanjar Alam and others
Description: In this book, the author explains the fundamentals of the subject amazingly and is considered one of the best for GPAT. A brief and simple explanation of theory is provided, as well as previous years' question papers that students can practice to achieve high grades.
Book - GPAT: A Companion
Publisher-Career Publications
Author- Nazma N. Inamdar
Description: In line with its title, this book is a great companion for students preparing for GPAT 2023 and cracking it easily. Known as one of the best GPAT 2023 books, it provides students with solved questions and answers to practice achieving their goals.
Book - Compete Pharma (A Guide For Preparation Of GPAT/NIPER/BITS/CEEB/CET And Other Pharma Competitive Exams)
Publisher - Aitbs Publishers
Author - Tarun Kumar Das
Description: In the list of best books for GPAT, this book is a complete guide for candidates appearing for the M.Pharm entrance exam. This book covers all topics and syllabuses, along with solutions and answers are written in descriptive language that eliminates doubts for candidates.
Book - Synopsis for GPAT
Publisher - Dhawan Book Publication
Author - Dr. Surendra H. Bodakhe,Dr. Sanjay Gupta, Prof. Vijay juyal,Dr Munish Ahuja
Description: It comes in handy for aspirants looking for the best books for GPAT 2023 since it covers an introduction and detailed information on each topic. A good score in the exam can be achieved by reading this book. In order to make the contents easy to understand, the author uses simple language. This book prepares students for the exams by providing a thorough understanding of the types of questions they will encounter in the exam.
GPAT 2023 best books sorted by subject
To avoid wasting valuable time on searching for books that are useful for preparing for the M.Pharm entrance exam, candidates may consult the subject-wise list of best GPAT books.
Subject-wise GPAT 2023 best books
| | | |
| --- | --- | --- |
| Subject | Name of the Book | Author |
| GPAT best books for Biochemistry | Biochemistry | By Lehninger or By Satyanarayan |
| GPAT best books for Basics of Pharmaceutical Sciences | Health Education & Community Pharmacy: For First Year Diploma | By N. S. Parmar |
| GPAT best books for Organic Chemistry | Advance Organic Chemistry: Reaction, Mechanism & Structure | By Jerry March |
| GPAT best books for Physical Chemistry | Physical Chemistry | By Dr. R. R. Misra |
| GPAT best books for Pharmaceutics | Pharmaceutics: The Science of Dosage Form Design | By Aulton |
| GPAT best books for Pharmaceutical Analysis | Instrumental methods of Chemical Analysis | By B. K. Sarma |
| GPAT best books for Microbiology | Industrial microbiology | By Cascida |
| GPAT best books for Pharmacognosy | Textbook of Pharmacognosy | By K. Kokate |
It is common for candidates to get nervous while preparing for an entrance exam, such as GPAT. To overcome anxiety about GPAT 2023, candidates are advised not to panic and follow the tips below.
Take notes as you review each chapter so that candidates can refer to them during the revision phase of GPAT 2023 preparation.

Students should gain maximum knowledge about medicines and drugs since many questions are asked about them.

Preparing for the GPAT from the best books makes topics easier to remember. The aspirants can paste sticky notes in front of their study tables with charts, graphs, diagrams, and tables. This makes it easier for candidates to retain information when they see them frequently.

Examine previous GPAT question papers to get a sense of the type of questions that are frequently asked. Additionally, practicing questions does more than familiarize aspirants with the exam pattern; it increases their confidence for the exam. In a nutshell, The more aspirants practice, the more questions they will be able to solve in the shortest amount of time.
GPAT 2023 Admission Guide
Know complete details on the GPAT 2023 exam such as process, cutoff, participating institutes and more.
Download Now
Also Read: