GPAT Preparation Tips 2020
GPAT Preparation Tips 2020 - The National Testing Agency (NTA) has been conducting the Graduate Pharmacy Aptitude Test (GPAT) from 2019 onwards. As NTA has started the registration for GPAT 2020, and the entrance exam is to be held on January 28, candidates have buckled up for the exam. To start, first of all one should refer to the GPAT preparation tips that they should follow in order to assure that they ace the exam. Deciding what to study and how to make notes, and the overflowing choice in the market makes choosing the right GPAT 2020 preparation books a herculean task. Thus, it becomes important that candidates follow reliable GPAT preparation tips and reference books to crack the exam. According to their GPAT ranks, candidates will get admission into some of the nation's top institutes and will be able to avail scholarships by NTA. For further information regarding GPAT 2020 preparation tips and GPAT preparation books 2020, read the article below.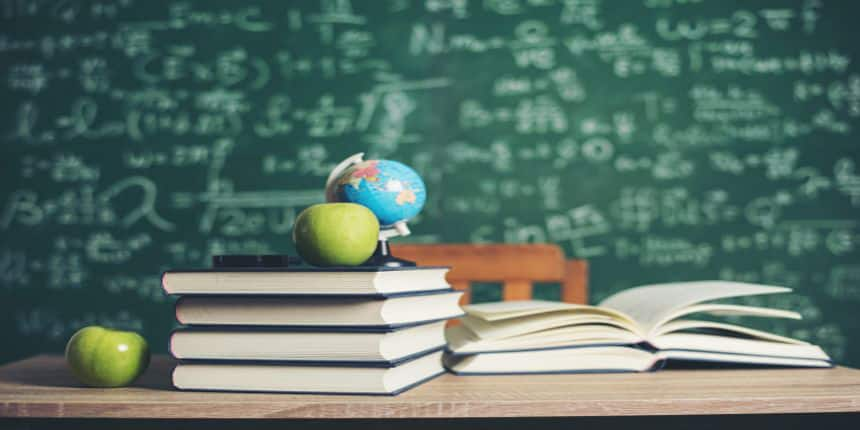 Latest: NTA extended last date of GPAT 2020 Registration to December 10, 2019.
GPAT 2020 Preparation Tips
Even though success only comes with sheer hard work, sincerity and practice, one can always look up for expert advice and pearls of wisdom from previous years' toppers for that extra boost of motivation. Having a goal and a role model to keep one fired up is always a good idea.
Given below are some GPAT 2020 preparation tips which will help candidates crack the exam with ease:
Candidates must focus on getting their basic concepts clear. If the foundation is not strong enough, all that gets piled-up is bound to break down. Only after the basics are clearly understood, students can grasp more difficult topics.

Candidates should ensure that they spare some time to practice numerical questions every day. Topics like alligation method, depression in freezing point, dose on the basis of body weight and age, and biopharmaceutics are commonly assessed in the form of numericals. The formulae should also be remembered by heart.

Topics like NMR spectroscopy, Mass spectrometry, IR and UV have been frequently covered in the previous years' question papers. Candidates should put greater emphasis on these while preparing for GPAT 2020.

Making short notes and flashcards will prove helpful in the last few days before the exam. Shortage of time will make them unable to go through lengthy written matters about each topic so, in such a situation, flashcards will come in handy. Pharmacognosy can be understood in detail with short notes and flashcards on uses, mechanisms and unique side effects of various drugs.

If a candidate starts his/ her GPAT 2020 preparation late, he/ she should concentrate on Pharmacology, Pharmaceutics, Pharm Analysis, Pharmacognosy, and Pharmaceutical chemistry (especially Organic chemistry) first and then move on to other subjects.
GPAT Preparation Books 2020
With a gazillion options in the market, choosing the right reference books for GPAT becomes more and more challenging. Hence, a few tried and tested books have been listed below which the students can use to enhance their GPAT 2020 preparation.
| | | | |
| --- | --- | --- | --- |
| Book Name | Publisher | Author | Price (INR) |
| The Pearson Guide to GPAT and Other Entrance Examination in Pharmacy | Pearson Education | Akaberi Shah Baser | 655 |
| Compete Pharma (A Guide For Preparation Of GPAT/NIPER/BITS/CEEB/CET And Other Pharma Competitive Exams) | AITBS Publishers | Tarun Kumar Das | 439 |
| Synopsis for GPAT | Dhawan Book Publication | Dr. Surendra H. Bodakhe, Dr. Sanjay Gupta, Prof. Vijay Juyal, Dr. Munish Ahuja | 1270 |
| GPAT: A Companion | Career Publications | Nazma N. Inamdar | 1055 |
| GPAT Cracker (2017) | Piyush Book Publications | Dr. Sanjar Alam and others | 1200 |
GPAT Exam Pattern 2020
NTA, the exam conducting body, has formulated the GPAT 2020 exam pattern. Knowing the exam pattern of GPAT 2020 helps candidates furnish a timetable that they can follow to achieve a good GPAT score.
GPAT Exam Pattern
Exam mode

Online mode

Frequency

Once a year

Exam Duration

3 hours (9:30 am to 12:30 pm)

Type of questions

Multiple choice questions

Total number of questions

125

Maximum marks

500

Marking scheme

4 marks for every correct response

-1 mark for every wrong response

No marks for no response
GPAT Syllabus 2020
Candidates can check the GPAT 2020 syllabus below to know the topics which will be tested in the exam.
List of topics for GPAT 2020
Pharmacology
Physical Pharmacy
Pharmaceutical Jurisprudence
Pharmaceutical Management
Pharmaceutics
Pharmaceutical Engineering
Biopharmaceutics and Pharmacokinetics
Biotechnology
Pathophysiology
Physical Chemistry
Biochemistry
Organic Chemistry
Dispensing and Hospital Pharmacy
Microbiology
Pharmacognosy
Human Anatomy and Physiology
Pharmaceutical Analysis
Clinical Pharmacy and Therapeutics
Pharmaceutical Chemistry
GPAT Question Papers 2020
Since 2013, GPAT has been conducted in online mode. Therefore, due to unavailability of the question papers from 2013 onwards, the table below lists the GPAT question papers till 2012. Check the question papers below to test your level of preparation for GPAT 2020:


Previous Years' GPAT Question papers
| | |
| --- | --- |
| GPAT Question Papers | Download Links |
| GPAT Question Paper 2012 | |
| GPAT Question Paper 2011 | |
| GPAT Question Paper 2010 | |
| GPAT Question Paper 2009 | |
| GPAT Question Paper 2008 | |
Frequently Asked Question (FAQs) - GPAT Preparation Tips 2020
Question: When should I start preparing for GPAT exam?
Answer:
There is no fixed time of preparation that can ensure success in the exam. Even dedicated study for 2-3 months can result in great score.
Question: Who can give the GPAT 2020 exam?
Question: Can a B. Pharm 3rd year student apply for GPAT 2020?
Answer:
No, a student in the last year of 4 year B. Pharm course can apply for GPAT 2020 exam. provided that the results are declared before admission to the session.
Questions related to GPAT
Showing 200 out of 200 Questions