GPAT Scholarship 2018-19: The Graduate Pharmacy Aptitude Test (GPAT), conducted by All India Council for Technical Education (AICTE) each year had applications open for GPAT 2018 scholarship. Candidates had to apply online for GPAT scholarship on or before October 31, 2018. Thereafter, the institutes were to verify and upload the PG students' details by November 15, 2018. Only GPAT qualifiers are eligible to apply for GPAT scholarship 2018. However, any student who qualified the exam after the date of admission shall not be eligible for GPAT 2018 scholarship. GPAT scholarship 2018-19 can be used for 24 months or for the duration of the course i.e. from the date of commencement of classes till the date of completion of the classes. Currently, the stipend for GPAT scholarship qualified students is Rs. 12,400 per month. For further details regarding scholarship of GPAT 2018, read the full article below.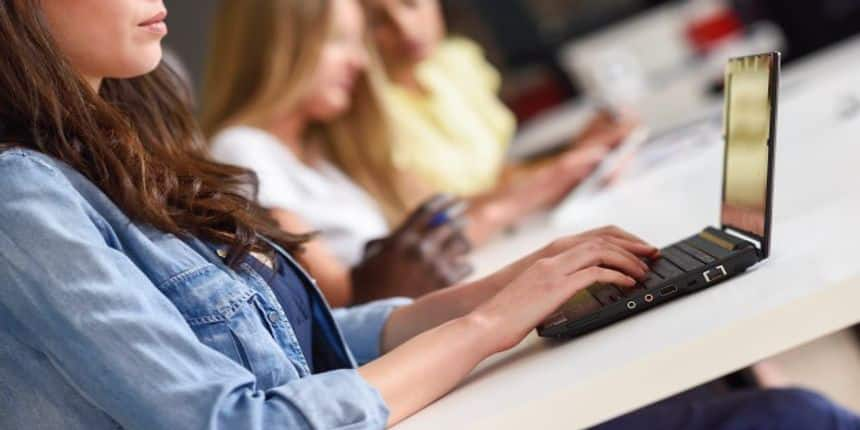 LATEST - GPAT Result announced on February 6, 2019
To check the All India merit list 2019- Click here
GPAT 2019 was conducted on January 28 in online mode. The results for the same were out on February 6, 2019, along with the final answer key and merit list. As per the GPAT merit list 2019, a total of 4119 candidates have qualified this year for availing the scholarships by NTA.
GPAT Scholarship Eligibility Criteria 2018
The GPAT scholarship 2018 eligibility criteria state the minimum qualification that a student must attain to be eligible for applying for scholarship. Students can read the list below to find out the eligibility criteria of GPAT scholarship:
Students who are admitted in the course with a valid GPAT score. Students who qualify the GPAT exam after the date of admission shall not be eligible for GPAT scholarship under any circumstances.

Students must not be receiving any financial assistance from any other source during his/her course of study in the Institute.

The scholarship is valid till 24 months or for the duration of the course, whichever is lower.

Students must undertake 8 to 10 hours (per week) of work related to teaching and research activities as assigned to him/ her by the Institute. 

Students must have satisfactory academic performance and adherence to University/ Institute norms/ rules and regulations as applicable time to time, certified by the Head of the Institute.

Foreign students, sponsored candidates and candidates admitted in PG Programmes are not eligible for GPAT scholarship.

GPAT scholarship may be discontinued at any time for any kind of misconduct by the student.
Documents required for application of GPAT Scholarship 2018
Scanned copy of GPAT scorecard.

Scanned copy of the first page of Bank Passbook having the details of the beneficiary, Name of the Bank and Branch and IFS Code.
Note: Only active Aadhaar seeded General/ Normal Savings Bank Account will be considered since the GPAT 2018 scholarship is released through Aadhaar Bridge Payment System (ABPS) mode through Public Financial Management System (PFMS). No-Frill Account, Jan Dhan account, Account having limits on transactions/credits & Joint Account is not permitted. 
Scanned copy of the valid Category Certificate for SC/ST, OBC & Non-Creamy Layer, attested by the institute principal or gazetted officer.
Note: All other documents must be self-attested by the candidate.


GPAT Scholarship Application Process 2018
Candidates can follow the steps given below to apply for GPAT scholarship 2018:
Click here to be redirected to the PG scholarship portal.

Click on 'Step 1- Get Institute ID'. A pdf file will be displayed from where the student will have to search his/ her ID. Save it for future reference.

Click on 'Step 2- Get PG Student ID'. Fill in the required information and click on 'Get Student ID'.

Once the student ID is shown, save it for future reference. In case, the student ID is not displayed, the student must contact the institute and verify the data entered by the institute on AICTE portal. In case of rectification, the institute will correct this data. The student will then enter the correct data and obtain 'Student ID' following the steps as above.

For student ID verification, enter the details and click on 'Validate'.

After successful validation, the application form will be displayed with some information auto-populated. 

Enter the Exam Type, GPAT Exam Number, GPAT Score Valid From and other details.

Click 'New' and upload scanned copies of GPAT scorecard, bank passbook, category certificate (if applicable), Aadhar card, physically disabled certificate (if applicable) and NPR card copy (if applicable).

Click on 'Submit Application'. The Student Status will be set to 'Verification Awaited by Institute' and student details will be 'read-only'. Institute can then view the updated Student record.
Note: After the Documents are verified by RIFD, student details are forwarded to PFMS portal for generation of Beneficiary Code. Thereafter the students' attendance is forwarded by Institute. GPAT scholarship 2018 will be disbursed only for the months for which attendance has been forwarded.


GPAT 2018 Scholarship: Highlights
Any student who qualifies the GPAT exam after the date of admission is not eligible for GPAT scholarship 2018.

Candidates must make sure that they enter the right category while appearing for GPAT since the scholarship will be based on that.

Candidates admitted for part-time courses are not eligible for GPAT scholarship.

Candidates qualified under SC/ ST/ OBC (NCL)/ physically handicapped not having an authentic certificate are not eligible for GPAT scholarship 2018.

Bank account name and candidate name should be the same. Moreover, bank and branch should not be closed or changed during the scholarship period. 

For other queries, candidates can contact the helpline number.
AICTE HELPLINE NUMBER (10 AM to 5 PM): 011-26131576-78,80. 
Questions related to GPAT
Showing 224 out of 224 Questions