MHT CET B.Pharm 2020 - Registration (Re-started), Application Form, Seats
MHT CET B.Pharm 2020: The Government of Maharashtra, State Common Entrance Test Cell (CET) will conduct MHT CET 2020 B.Pharm exam on July 4, 6 to 10, 13, 14, 28 to 31, and August 3 to 5, 2020. Considering the request of parents and candidates, State CET Cell, on June 4, has released a notice allowing aspirants who have successfully submitted their MHT CET B.Pharm 2020 application form to change their district preferences. A link to change the district preferences has been given below which will be relevant till June 10, 23:59 PM. Aspirants can check the official notice with the instructions below. MHT CET B.Pharm application form 2020 had been re-opened for the registered and fresh candidates on the request of parents and students. Candidates who had not registered or not completed the MHT CET B.Pharm 2020 application form could fill it till June 1, 11:59 PM. Aspirants can pay the requisite fee through internet banking/debit/credit card. Aspirants are required to fill the personal as well as academic details along with their scanned images during MHT CET registration 2020. Candidates having a domicile certificate/residence and Date of Birth Certificate/ Residential Certificate issued from the competent authority other than Maharashtra state could apply for MHT CET B.Pharm exam.
Important: To change district preferences for MHT CET B.Pharm 2020 - Click here
To check the instructions to change the district preferences- Click here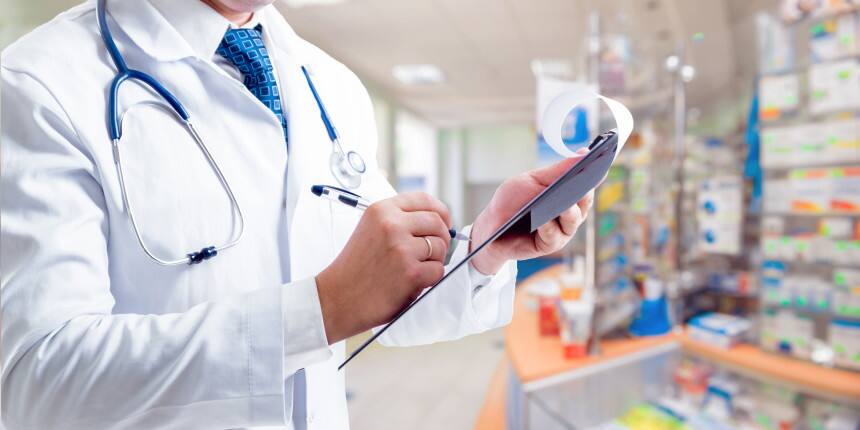 Only the successfully registered candidates can download MHT CET BPharm admit card 2020 using the required credentials. MHT CET 2020 B.Pharm exam will be 180 minutes long wherein 200 questions will be asked from two groups which are Physics-Chemistry and Biology. After the conclusion of the registration process, the authority will release MHT CET B.Pharm merit list 2020 including the names of all the eligible candidates. Aspirants with their name included in the merit list will be eligible for MHT CET counselling 2020. Centralized Admission Process (CAP) will conduct the counseling session for MHT CET 2020 B.Pharm. Aspirants can go through the article to know more about MHT CET B.Pharma 2020, important dates, eligibility criteria, exam pattern, cutoff as well as counselling.
MHT CET B.Pharm 2020 - Important Dates
Aspirants are required to keep a track on the dates related to the MHT CET B.Pharm exam, so that they don't miss any important event. All the important events are mentioned in the table below.
MHT CET B.Pharm 2020 Dates
Events

Dates 2020

Release of the application form

January 7, 2020

Last date to fill and submit the application form (without late fee)

February 29, 2020

Application form with late fee of Rs.500

March 1 to March 7, 2020

Last day of fee payment

March 7, 2020

Re-opening of MHT CET BPharm application form -

started



May 26 to June 1, 2020, till 11:59 PM

Changes in district preferences
June 5 to 10, 2020 till 11:59 PM

Release of Admit card

To be announced

MH CET 2020 Exam Dates

July 4, 6 to 10, 13, 14, 28 to 31, 2020
August 3 to 5, 2020

Declaration of Result

To be announced

Counselling session commencement

To be announced
*implies that the date is tentative
MHT CET BPharm 2020 Latest News and Updates
June 4, 2020- After receiving many requests from candidates and parents, the authority has allowed the registered candidates to change their district preferences till June 10, 2020, up to 11:59 PM. Once the candidate changes his/her district preferences, his original filled preferences will be voided. Those who do not wish to change their original filled preferences for CBT center allocation.
May 26, 2020 - Considering the requests recieved by parents and students, CET, Mumbai has re-opened the MHT CET online registration from May 26 to June 1, till 11:59 PM. The link to fill application form of MHT CET BPharmacy 2020 is provided above on this page. Candidates who have not registered for MHT CET 2020 for B.Pharm and have not completed their applications can submit it on or before the last date. Click here to check the notice details.
May 19, 2020 - CET, Mumbai has announced MHT CET exam dates for PCM and PCB category candidates, which can be checked above. The timetable for MHT CET B.Pharm 2020 exam will be announced separately. Click here to read notice details.
MHT CET B.Pharm 2020 Eligibility Criteria
Aspirants are advised to be completely aware of the eligibility criteria before considering applying for MHT CET 2020 B.Pharm. Candidates can check the basic eligibility criteria from the points mentioned below.
Candidate should be a citizen of India

There is no age limit for admission and appearing to MHT-CET 2020 B.Pharm.

Aspirant must have cleared his/her 10+2 level exam or its equivalent from a recognized Board or University.

Candidates should have passed HSC or its equivalent examination or passed diploma course in Pharmacy from institutes affiliated to State Board with Physics and Chemistry as mandatory subjects along with Mathematics or Biology and must have obtained minimum 50% (for General candidates) and 45% (for reserved categories).

Aspirant must have appeared in all the subjects and obtained a non zero score in the CET conducted by the Competent Authority.

Aspirants belong to the NRI OCI/PIO, Children of Indian workers in the Gulf countries or Foreign National category, must have passed HSC or its equivalent examination with subjects Physics and Mathematics as compulsory subjects along with one Chemistry or Engineering Drawing or Computer Science or Biology or Technical Vocational Subject with at least 50 % marks in the above subjects.

Candidates who are a domicile of Maharashtra are eligible to appear for MHT CET B.Pharm 2020, however they will be required to claim only one type of Maharashtra State Candidature Type i.e. from Type A to E mentioned in the table below.
MHT CET BPharm eligibility for state candidature types
Types

Eligibility Criteria

Type-A

1. Aspirants passing SSC and also HSC or Diploma in Engineering or Bachelor of

Science Examination from a recognized institution in Maharashtra State

2. An aspirant who is either Domicile of Maharashtra and/ or is born in Maharashtra

Type-B

An applicant who does not fall in Type-A above, but who or whose Father or Mother is domiciled in the State of Maharashtra and possess Domicile Certificate.

Type-C

A Candidate who does not fall in either Type-A or Type-B but whose Father or Mother is an employee of the Government of India or Government of India Undertaking and who has been posted and reported to duty in Maharashtra State before the last date for submission of Application Form for CAP.

Type-D

A Candidate who does not fall in any of the above Type-A, Type B and Type-C but whose

Father or Mother is an employee or retired employee of the Government of Maharashtra or

Government of Maharashtra Undertaking

Type-E

Candidates passing SSC and/or HSC Examination from a recognised institution located in a

disputed Maharashtra Karnataka Border Area and whose Mother tongue is Marathi.
MHT CET B.Pharm Application Form 2020
The application form of MHT CET BPharm 2020 has been re-started from June 26 to June 1, for aspirants who have not registered and have not completed the application form. In order to fill the application form, candidates were required to log in from the official website. A link to the login page had been given in the page. A step by step procedure of filling the MHT CET B.Pharm application form 2020 has been mentioned below.
Step 1: Registration:
Candidates are required to tap on the button "For New Registration"

After clicking on the tap, a pop-up message will display on your screen. Candidates are advised to read all the instructions mentioned in the pop-up and then the 'OK' button.

Aspirants are required to enter the email ID and Mobile number in the text box and press the tab for OTP.

After clicking on the tap, the candidate will get an OTP which is to verify for verification and registration process and will be valid for 5 minutes.

After email ID and mobile number verification, a screen will be displayed wherein candidates will be required to enter details such as
Parent's Email ID

Parent's Mobile No

Candidate's First Name

Father or Husband's or Guardian's Name

Candidate's Last name/Surname

Candidate Mother's Name

Candidate's DOB

Gender

User name

Password (with one special character, one alphabet and one number and it should have a minimum of 8 characters).
After filling all these details, aspirants are required to click on 'Register'
Step 2: Filling up Application Form for MHT-CET 2020
After completing the registration, candidates are required to go to the Home page and login with created users' credentials.

After login, the screen will display the Pre-requisite, MHT CET Fees, and other important details. Read the instructions carefully and proceed.

A confirmation message will display as shown in the below image, to move ahead click on the 'OK' button.

An application form will display on the screen, which automatically shows your personal details filled.

Aspirants then need to enter their details such as
Address

Nationality

Domicile certificate

Category of the candidate

Religion

PwD status

Bank account details

Academic Details

Subjects that candidates wish to appear

The language of the question paper

Faculty preference

State preference

District preference
Aspirants should enter all the details carefully and then click on 'Submit'.
Step 3: Uploading Documents
In this step, candidates are required to upload the scanned images of their photograph and signature. The specifications of the scanned images are mentioned in the table below.
Documents Specifications






Photograph

The picture should be taken against a light/white background.

Should be between 15 KB to 50 KB in JPG format.




SIgnature

SIgnature should be on a white paper with a black ink pen with no capital letters.

Should be between 5 KB to 20 KB in JPEG format.
Please note: In case the face on the photograph is not clear, the candidate application is liable to be rejected.
Step 4: MHT CET B.Pharm Fee Payment
Candidates need to click on 'Making payment' and pay the fee using Debit card, Credit Card, Net Banking. Category-wise application fee is mentioned in the table below:
MHT CET 2020 application form fee
| | |
| --- | --- |
| Category | Fee |
| For General Category Candidates from Maharashtra State, Outside Maharashtra State (OMS), J & K Migrant candidates | Rs 800 |
| For Candidates of Backward Class Categories SC, ST, VJ/DT- NT(A), NT(B), NT(C), NT(D), OBC, SBC, SEBC and EWS and Persons with Disability Candidates belonging to Maharashtra State only. | Rs 600 |
| For General/ J&K Migrants/ OMS candidates (Both PCM & PCB Group) | Rs.1600 |
| ST/ SC/ OBC/ PWD/ NT/ SBC candidates (Both PCM & PCB Group) | Rs.1200 |
Note: Candidates are advised to take a print out of Payment Receipt.
MHT CET 2020 BPharm exam centres
The exam centres of MHT CET B.Pharm 2020 is the venue at which the exam will be conducted. As per the MHT CET BPharm 2020 exam centres information, DTE will be conducting the computer based test in the district headquarters of Maharashtra. Also, this year, the selected states outside Maharashtra like Bihar, Chhattisgarh, Delhi-NCR, Gujarat, Jharkhand, Karnataka, Telangana, Madhya Pradesh, Rajasthan and Uttar Pradesh have been included. While filling out the application form, it is important to choose the exam centres as per their preference. The detailed name and address of BPharm centres will be mentioned in the admit card. The list of MHT CET 2020 B.Pharm centres in Maharashtra state are mentioned in the table below.
MHT CET BPharma centres
| | | |
| --- | --- | --- |
| Sr.No. | District Name | District Code |
| 1 | Palghar | 990 |
| 2 | Gadchiroli | 508 |
| 3 | Raigarh | 520 |
| 4 | Solapur | 526 |
| 5 | Dhule | 498 |
| 6 | Amravati | 503 |
| 7 | Akola | 501 |
| 8 | Aurangabad | 515 |
| 9 | Beed | 523 |
| 10 | Ratnagiri | 528 |
| 11 | Nanded | 511 |
| 12 | Ahmednagar | 522 |
| 13 | Nandurbar | 497 |
| 14 | Thane | 517 |
| 15 | Wardha | 504 |
| 16 | Washim | 502 |
| 17 | Gondiya | 507 |
| 18 | Osmanabad | 525 |
| 19 | Bhandara | 506 |
| 20 | Kolhapur | 530 |
| 21 | Yavatmal | 510 |
| 22 | Hingoli | 512 |
| 23 | Sindhudurg | 529 |
| 24 | Pune | 521 |
| 25 | Mumbai City | 519 |
| 26 | Satara | 527 |
| 27 | Mumbai Suburban | 518 |
| 28 | Jalna | 514 |
| 29 | Nashik | 516 |
| 30 | Jalgaon | 499 |
| 31 | Sangli | 531 |
| 32 | Latur | 524 |
| 33 | Buldana | 500 |
| 34 | Chandrapur | 509 |
| 35 | Nagpur | 505 |
| 36 | Parbhani | 513 |
MHT CET admit card 2020
The authority will release the MHT CET 2020 online. To download the hall ticket of MHT CET BPharm 2020, aspirants will have to visit the website and enter their roll number/registration ID and password/date of birth. After downloading the MHT CET 2020 admit card, aspirants will have to affix their recent passport size photograph to the admit card. It is important to cross-check the details such as name, father's name, date of birth, disability, roll number, MHT CET roll number, medium of exam, subjects opted, exam centres details, exam date and time & more. Candidates should know that the MHT CET 2020 admit card is mandatory to enter the examination hall. Aspirants must carry a valid photo ID along with their DTE MHT CET admit card.
MHT CET 2020 B.Pharm Exam Pattern
With the help of exam pattern of Maharashtra CET B.Pharm, students will get an idea of the structure of entrance exam. A total of 180 questions will be asked in the computer based test. Check the table below to know MHT CET BPharm pattern.
Paper pattern of MHT CET BPharm
Particulars

Details

Mode of Examination

Computer Based Test

Number of Papers

Paper 1: Physics-Chemistry




Paper 2: Biology

Exam Duration

180 minutes (90 minutes for both the groups)

Question Paper Type

Multiple Choice Questions

No. of Questions

200

Negative Marking

No

Marks per question

Paper 1: +2 marks for each correct answer.




Paper 2 and 3: +1 mark for each correct answer.

Language of Question paper

English/ Urdu/ Marathi/Urdu & Marathi
MHT CET B.Pharma 2020 Syllabus
The MHT CET 2020 Syllabus is declared by Director, Technical Education, Mumbai. MHT-CET B will be conducted in two groups i.e. PCM (Physics, Chemistry and Mathematics) and PCB (Physics, Chemistry and Biology). The MH CET Syllabus will include diverse topics from the subjects of Physics, Chemistry and Mathematics/Biology. The MHT CET B.Pharm Syllabus 2020 will be based on the entire syllabus of Class 12 along. However, the topics which will be asked in the MHT CET B.Pharma exam from Class 11 are mentioned in the table below along with the chapter-wise weightage of Class 11& 12.
Class 11 Syllabus for MHT CET B.Pharm 2020
| | |
| --- | --- |
| Subject | Chapters/Units of Class 11 Syllabus |
| Physics | Measurements, Scalars and Vectors, Force, Friction in solids and liquids, Refraction of Light, Ray optics, Magnetic effect of electric current, Magnetism. |
| Chemistry | Some basic concepts of chemistry, States of matter: Gases and liquids, Redox reaction, Surface chemistry, Nature of chemical bond, Hydrogen, s-Block elements(Alkali and alkaline earth metals), Basic principles and techniques in organic chemistry, Alkanes. |
| Biology (Section I - Botany) | Diversity in organisms, Biochemistry of cell, Plant Water Relations and Mineral Nutrition, Plant Growth and Development. |
| Biology (Section II - Zoology) | Organization of Cell, Animal tissues, Human Nutrition, Human Respiration |
MHT CET B.Pharm 2020 Chapter-Wise Weightage
The authorities have given 20% weightage to Class 11 curriculum and 80% weightage to the Class 12 curriculum in the MHT CET Pharmacy questions. Aspirants can check the subject-wise weightage in the table mentioned below.
MHT CET B.Pharm Subject-Wise Weightage
Subject

No. of Multiple Choice Questions

(MCQ) based on

Mark(s) Per Question

Total Marks

Duration in Minutes

Class 11

Class 12

Physics

10

40

1

100

90

Chemistry

10

40

Biology (Botany)

10

40

1

100

90

Biology (Zoology)

10

40
MHT CET B.Pharm Result 2020
After the successful completion of the exam, the authority will publish the answer key on the website along with the question papers. Candidates can only download the answer key from their login credentials. MHT CET B.Pharm answer key will be useful in predicting scores in the entrance test.
Since MHT CET B.Pharm 2020 will be held in multiple shifts. Therefore, the authority adopts the normalisation procedure to determine the scores and ranks of candidates who have qualified the Pharmacy entrance exam. Maharashtra BPharm 2020 scores will be released in form of percentile ranging from 0 to 100. These scores will be based on the relative performance of all candidates who took the MHT CET 2020 exam for BPharm and PharmD. With the following normalisation procedure, there can be chances that the scores of applicants can be equal, then the authority will follow the tie-breaking process. The marks obtained between the highest and lowest scores will be converted into percentile upto five decimals. The formula to calculate MHT CET percentile scores is mentioned below.
MHT CET Percentile Score - 100* (Number of candidates in exam with normalised marks < the candidate) / total number of candidates in exam
MHT CET B.Pharma Cutoff 2020
MHT CET 2020 Cutoff will be published along with the result. The cutoff is the minimum required score to get admission in the various colleges offering admission through MHT CET 2020 score in Maharashtra. It is to be noted that the MHT CET cutoff 2020 will depend on variables that are mentioned below
Number of candidates appeared in the exam

Number of seats

Previous year's cutoff marks

Exam difficulty level
MHT CET B.Pharm Counselling 2020
The authority will start the MHT CET 2020 counseling process with the candidates mentioned in the MHT CET merit list 2020. In the MHT CET counseling 2020, candidates will be allotted seats on the basis of their merit rank. At the time of counseling, aspirants will be required to carry all the mandatory documents for verification.
Questions related to MHT CET
Showing 16 out of 16 Questions