High growth rate, jobs galore in Indian Pharmaceutical Industry


As the Indian pharmaceutical industry is projected to grow exponentially with a double-digit growth rate, the demand for pharma professionals is increasing at a fast pace. Careers360 speaks to you on the hiring trends in the sector and its career opportunities. Read the article to know more.
For long it has been debated and discussed that industry and academia are not on the same page and thus the candidates have to face issues while applying for their first job and have to undergo special training to understand the nuances of the industry. Pharma is one of the leading sectors in India and all over the world in terms of volumes. Indian pharma industry will be at the top, a close second only to the US market in a decades time. The sector is also expected to create thousands of jobs of which maximum numbers is going to be at the entry level. Thus it becomes imperative for the higher education institutions as well as students to understand the needs and demands of the industry.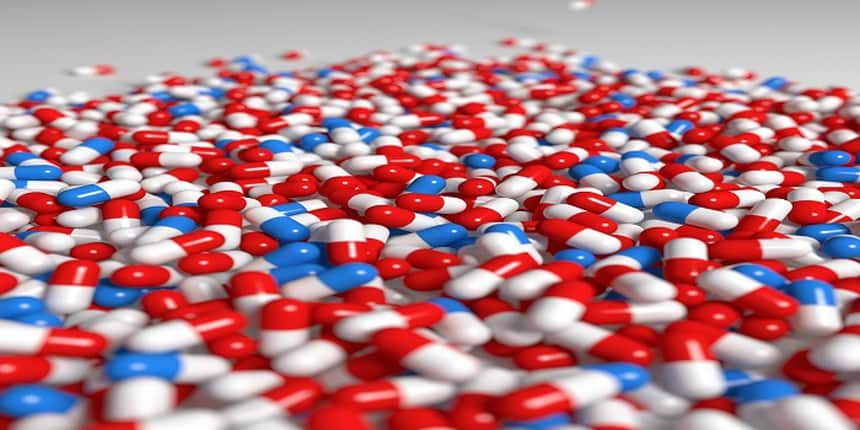 Indian pharma sector
A recent report by McKinsey & Company titled, 'India Pharma 2020 propelling access and acceptance, realising true potential' states that the domestic market will grow to US$ 55 billion by 2020 from a market size of USD 12.6 billion in 2009, with the potential to reach US$ 70 billion in an aggressive growth scenario. This growth would be driven primarily by rising income levels, and supported by five other factors: enhanced medical infrastructure; rise in the prevalence and treatment of chronic diseases; greater health insurance coverage; launches of patented products; and new market creation. According to industry leaders, the distinction between local players and multinational companies has increasingly blurred in the past five years.
Hiring trends
The Indian pharma sector is expected to generate 58,000 additional job opportunities by the year 2025, says IBFE, a government think-tank. The pharma and healthcare sector has seen maximum hiring with an increase of over 20 percent in the hiring numbers as compared to last year which was 7.2 per cent and this year it is expected to create 134,000 jobs. This increase can be attributed to various government initiatives as well investment in the pharma, life science and healthcare.
Presently, there are about 5.5–5.7 lakh people working in the industry creating a rich talent pool of researchers, scientists, doctors and project managers.
Prof. Daya Shankar Maurya, Healthcare Management at TAPMI, explains, "The pharmaceutical industry is projected to grow to US $ 55 Billion by 2020 with a CAGR of 15.92. With the advent of biological drugs, the demand of the highly skilled workforce would grow considerably. The valued traits by the industry are openness, conscientiousness, assertiveness, leadership potential and emotional maturity. We are part of the Manipal Healthcare eco-system and, therefore, our graduates get opportunity to visit Manipal Group of Healthcare Companies, do projects and internships with them."
The employers prefer 33.6 percent freshers and 32 percent candidates with 2-5 years of work experience. The need of skilled manpower in the pharmaceutical industry ranges widely from R&D, Quality Assurance (QA), Intellectual Property (IP), manufacturing to even sales and marketing. According to India Skills Report 2016, "The sector still prefers to look for candidates through job portals (25 percent) and HR consultants (18.75 percent). In comparison to last year, sourcing of candidates has slightly decreased to 22 percent through job portals and 15 percent through consultants."
Career opportunities
The pharma sector in India has certain advantages thus making it one of the most sought-after sectors to work because of its incredible export potential, production of generic drugs, contract manufacturing and clinical trials and research. The professionals working in this industry have the opportunity to work in the government sector like drug control administration and armed forces.
A large number of people in the pharma sector work as medical representatives (MRs), the face of the company and are responsible for introduction of new drugs to the medical professionals and pharmacy shops. For MR jobs, a Diploma in Pharmacy is preferred. With this Diploma, candidates can also work as store pharmacist, hospital pharmacist, laboratory technician, etc.
"A healthcare professional has to be a conversationalist, story teller, make presentations, have writing and reporting skills and make the working environment very pleasant. Critical to being a good manager is that he or she understands medical terminology, positive communication and information dissemination. Horizons of medical and related sector knowledge are everyday expanding, 'stay informed'," said Dr. Usha Manjunath, Director, IIHMR, Bangalore.
The remuneration in the pharma sector varies according to job profile and the kind of degree one holds. An MR employed with a good pharmaceutical company gets anything from Rs. 3 lakhs to Rs 6 lakhs per annum plus sales incentives.
People having graduate level degree in pharmacy have opportunities in the different sectors of the industry as well as in academia in both government and private sectors with good remuneration.
Stay tuned to pharmacy.careers360.com for more articles and interviews